AIF Councils and Committees allow members to take a leadership role in the public policy issues that affect their companies. They put together members who have a common interest with the experts of our lobby team to discuss the main important issues. They give members an opportunity to discuss their concerns with top government officials, provide input on the development of rules and regulations, analyze key legislation, and to plan strategy for passing or defeating legislation. Member input and ideas are then used to help drive policy to the AIF Board of Directors and build AIF's agenda for each legislative session.
Not a Member?
Membership is required to participate on AIF's Councils and Committees and to receive our member communications. To learn more about AIF membership services and/or apply for membership, please use the link below.
Membership Information
Member Profile
To nominate member representatives for policy groups and/or indicate the publications they want to receive, please use link below to complete a Member Profile for each individual.
Member Profile Info
Member Profile Form
Current AIF Councils & Committees
The Environmental Sustainability & Agriculture Council addresses a wide range of environmental issues such as; recycling, water quality, product stewardship, research, and other environmental matters important to the business and agricultural communities.

READ MORE ABOUT THIS COUNCIL!!!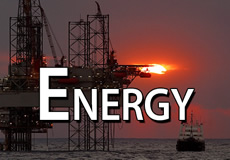 Developing resources to meet Florida's future energy needs — Producers, suppliers, storage facilities, marketers, retailers, whole salers and users, working together to help drive future energy policy both in Tallahassee and Washington, to ensure continued availability of adequate, reasonably priced energy to meet the growing needs of Florida's population and business sectors.

READ MORE ABOUT THIS COUNCIL!!!
Insurance and financial industries, working in concert with other interested parties, to secure a stable fiscal climate for Florida - developing long-term, market-based solutions and public-policy recommendations on property, casualty, life, and health insurance, plus other financial issues facing Florida consumers and businesses.

READ MORE ABOUT THIS COUNCIL!!!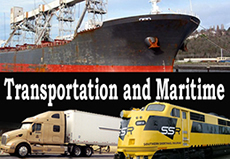 Fostering Florida's maritime industry to ensure its continued economic prowess in a global marketplace — Provides a forum for businesses that operate or support operations at any of Florida's 14 deep water ports, such as shipping, trucking, rail, stevedoring, etc., to address concerns relating to port security, infrastructure needs, strategic planning, funding, land use encroachment, taxation, etc.

READ MORE ABOUT THIS COUNCIL!!!
IT and telecommunications companies promoting Florida's move to the cutting edge of technology — For IT contractors providing government services, working to grow state government's IT capabilities to meet the demands of a diverse, fast-growing population, while balancing the needs of the state and private sector.

READ MORE ABOUT THIS COUNCIL!!!
Advancing the interests of Florida's manufacturing community to help Florida diversify its economy and provide more high-wage and high value-added jobs in the state. As the state affiliate for the National Association of Manufacturers (NAM), AIF is committed to growing manufacturing output and jobs — which creates three indirect jobs for each manufacturing employee, performs half of all research and development, and drives more innovation than any other business sector.

READ MORE ABOUT THIS COUNCIL!!!
Working to craft a more functional and sustainable health care delivery system for Florida, incorporating the core principles of access, quality and affordability, and guiding Floridians through the changes and financial impacts ignited by the federal Patient Protection and Affordable Care Act (PPACA).

READ MORE ABOUT THIS TASK FORCE!!!
State tax revenues are necessary to fund essential state services and programs, but those needs must be balanced against the impact of taxation on the major drivers of Florida's economy – Florida's businesses. State taxes are a major component of their ability to compete in the national and international markets, to create jobs for Florida's citizens, and to grow the economy.

READ MORE ABOUT THIS COMMITTEE!!!
The workers' compensation system is supposed to be a simple and effective mechanism for protecting injured workers without bankrupting their employers. Accordingly, AIF has always led the charge to create and maintain an effective, productive, and affordable workers' compensation system in Florida.

READ MORE ABOUT THIS COALITION!!!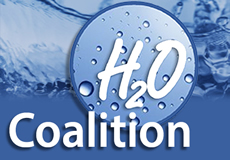 Supporting science-based solutions and adequate funding to address Florida's water quality and water capacity issues and thus insure adequate resources for public supply, agriculture, and the environment.

READ MORE ABOUT THIS COALITION!!!